Shooter Eject Protectors Installation
The following is a pictorial guide showing how to install Cliffy's™ shooter eject protectors. Sterns Ghostbusters™ is the game shown
This is a spike 2nd Generation as evidenced by the finned shank studs recessed at the ball chute, or trough, eject.
Stern Generation 1 and Pre-Spike games have no studs here
While Stern style ejects are shown this install method applies to all games that Cliffy™ makes shooter ejects for
Apron removed View underneath Remove autolauncher Access to side rail screws Rail screws removed 90%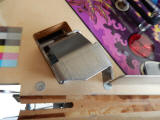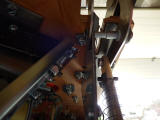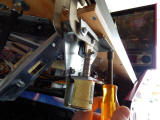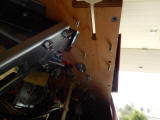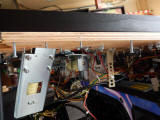 Rail loosened Moving to the main eject Loosen stud nuts... but leave them on the end and tap with small hammer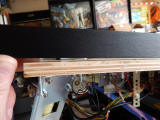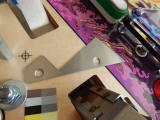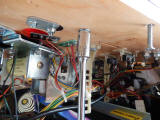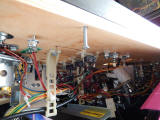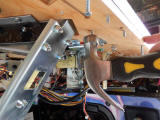 Studs removed Place protector Drop studs in place Tighten stud nuts slowly Tighten till flat, no more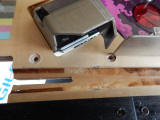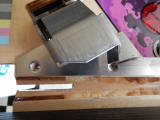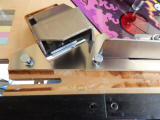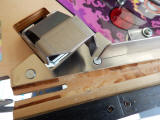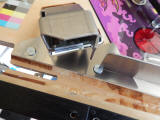 Now for right side eject Lay protector near rail Lift rail Slide protector in place Clamp BEFORE screws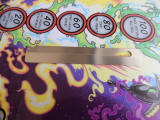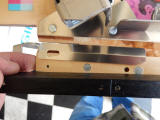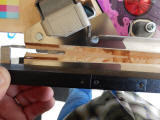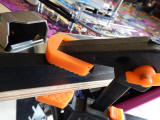 Enjoy your handiwork!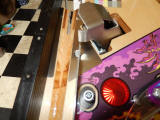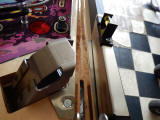 This process applies to nearly all shooter ejects although many are different styles
Lets see a Pre-Spike example below
South Park (Sega™) is a great example of the nearly generic pre-spike shooter eject and how it gets installed shown below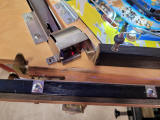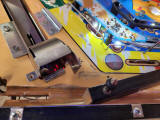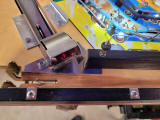 The oft questioned, infamous, "toothed" right side eject protector. Same method to install as shown in the previous section.
The tooth bites into the bottom of the rail eliminating slippage. Remember to clamp before tightening the rail screws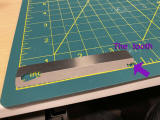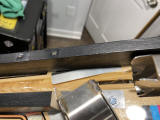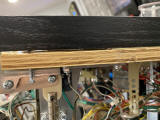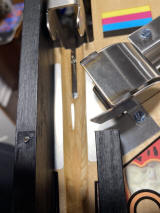 How they should look when aligned properly
Spike generation 2 with metal side rails use a different right side eject protector. The picture below shows most of the variants of right side ejects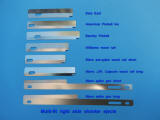 These are the multi-fit right sides. Some games require a specific set of shooter ejects as shown below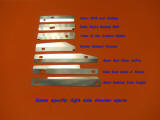 Again this is just a sample of some game specific right side ejects.
A small sample of the many shooter eject protectors for Williams/Bally and Stern shown below also showing Cliffy's™ Rail Guard™ in two flavors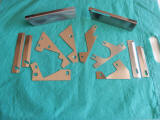 I also make these for many Data East and even the older Williams games like Gorgar and Comet, to name just two.
When ordering shooter ejects from Cliffy's™ it's important always specify the game and LE or Pro too- please do not guess!