Another instant classic from Williams Electronics and designed by The King himself, Steve Ritchie. 3-ball multiball, lane change, Kirby-esque artwork by Constantino and Jeanine Mitchell, sounds by the inimitable Eugene Jarvis- Williams could barely keep up with demand for this bellwether game.
Before we take on new battle missions we need to armor up!


The complete Cliffy's™ set
Eris S. shows us installed on his game. Note how he loosens and then wedges the left rail up to slide the protector underneath- clever!
Prepping Wedged left rail Right KO... right KO done! Upper KO installed and then the shooter eject (not Erics playfield :)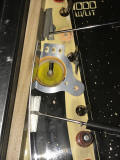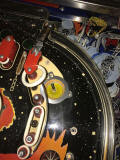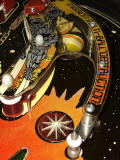 Finally the enhanced No-Hop™ flipper guides. Ready for battle, Commander!
Cliffy's™ playfield protector set for Firepower $45. Complete the kit with an enhanced flipper guide set for $20.
Click HERE to email for order info (will open your default email client)
Prices shown do not include shipping. Shipped first class via USPS or GlobalPost
CA residents must add sales tax