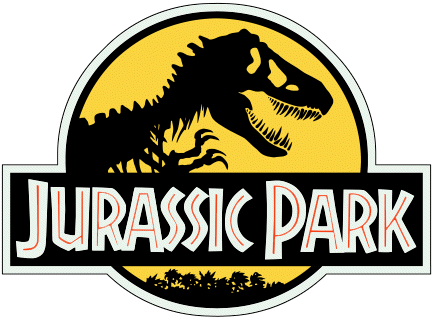 Stern Pinball's 2019 Jurassic Park!
Cliffy's™ brings you Jurassic Park (JP3) protection for LE, Premiums and Pros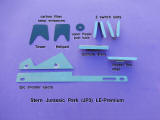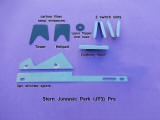 LE-Premium on the left, Pro on the right
Lets have a look at the problems and fixes!
Upper flipper post gets hit so hard it forces the washer to dig into the playfield. sonofa...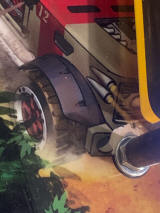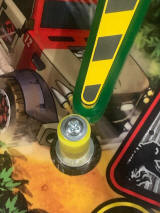 Cliffy's carbon fiber post base sticks to the playfield allowing the washer and post to slide around on it rather than your playfield.
Tim Stiles shows us that the flipper base needs to be loosened and swung to the side to access this posts locknut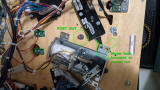 fair warning :)
The Raptor Pen on Premium and LE's can get chips along the edge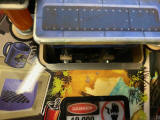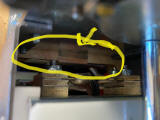 Nicholas Vit show it installed and how it should look from the bottom as well
Ramp entrance flaps Brian Hedstrom shows them installed on his game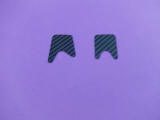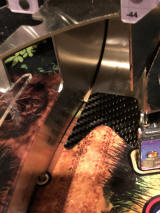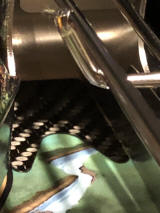 Remove oem flaps and screws, toss in parts bin. Smoosh the wood pops around the screw holes with a plastic screwdriver handle, wipe area down with alcohol, peel 3M backing, stick new flap in place over the screw holes. Press down hard to activate the 3M adhesive- Done!
The shooter ejects. Where the game begins!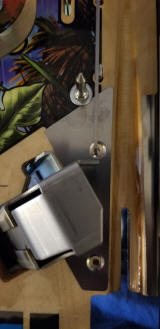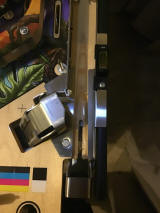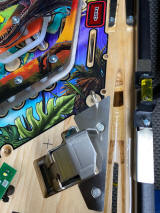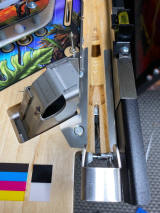 Shooter eject install guide HERE

Dan Farrell, Eric Schaffer and Edmond Te Kiefte show installed with or without the minipost washer. Loosening the miniposts requires a DEEP 1/4" socket (which should be in every pinball hobbyists tool box!)

Switch slots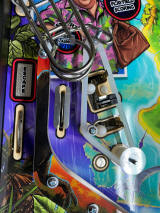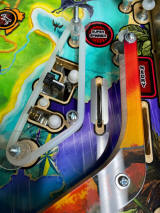 Easiest way to stop damage at the ramp drops!
Outhole drain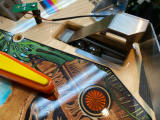 No matter how good you are eventually it all ends here! Install guide HERE
Don't let those dinos rampage in your park! Get protected with a set of Cliffy's™ today!
Stern 2019 Jurassic Park Prem/LE 2pc shooter ejects, 2-bank Raptor pen, carbon fiber flipper post base, 2pc carbon fiber ramp entrances, 2 switch slots and outhole drain set $82
Stern 2019 Jurassic Park Pro 2pc shooter ejects, carbon fiber flipper post base, 2pc carbon fiber ramp entrances, 2 switch slots and outhole drain set $69
Click HERE to email for order info (will open your system default email program)
Shipping cost not included in prices. Shipped first class via USPS or GlobalPost
California residents must add sales tax