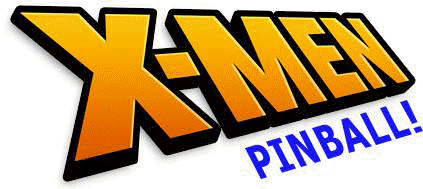 It's here! Stern's X-MEN pinball! Highly anticipated and some of the best comic art in a pin since The Simpsons Pinball Party. The game is getting great reviews for it's play and eye appeal. Protecting this game of skill is a skill in itself! Big thanks to my testers Rob, Justin, Adrian. Enzo and Chris.

Uh oh! A chip already!? :(

The protector is here!

Another pic showing common damage :( The protector is a narrow notchless version. There is a slight potential for the ball to not fall directly into the scoop but instead roll down away from it. Many players have indicated that they prefer this play action but some may not. You've been warned :) You can see how simple it is to install. Remove plastics and posts, insert protector and reassemble.





From the bottom you can see how the spring tab should look. Note that the trough does NOT need to be removed at all. It is removed for clarity here.


Of course you'll want to protect the shooter eject area too!
My Stern multifit shooter lane set fits X-Men perfectly. All shown installed on Metallica as I dont have an X-Men pic yet.

The magnet in front Of Wolverine takes a beating and the heat tends to shrink the wood around it. Rob Bell shows this with a straightedge. My carbon fiber wide area mag ring fills the gap perfectly!
Protect your fabulous X-Men pinball now before the battle begins! Only $28 for the scoop protector. Add the shooter lane set for $25 and the CF wide mage ring for $7.
Click HERE to email me and order today
USPS First Class and Priority Mail shipping available and remember, I always combine shipping to save you money!