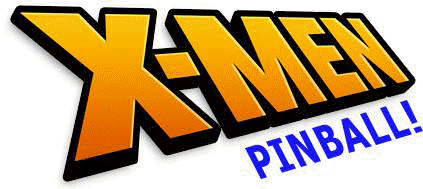 It's here! Stern's X-MEN pinball! Highly anticipated and some of the best comic art in a pin since The Simpsons Pinball Party. The game is getting great reviews for it's play and eye appeal. Protecting this game of skill is a skill in itself! Big thanks to my testers Rob, Justin, Adrian. Enzo and Chris.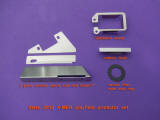 Cliffy's™ protector set for X-Men
Lets see about protecting the X-MEN!
Enzo shows the wear common to this scoop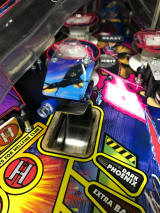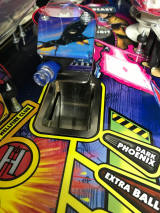 And shows it protected- much, much better!
Due to the "Borg 'post near the scoop'" there is a slight potential for the ball to not fall directly into the scoop from the left side but instead roll down away from it.
Many players have indicated that they prefer this play action but some may not. You've been warned :)
You can see how simple it is to install. Remove plastics and posts, insert protector and reassemble.
The Wolverine magnet protector ring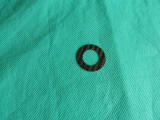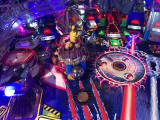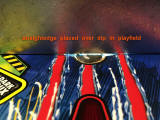 Rob Bell shows us in the 3rd pic how the wood can shrink around the magnet and create a dip. The wide area mag ring brings it back to level
Shooter eject set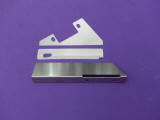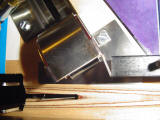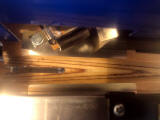 Installation guide here
Outhole drain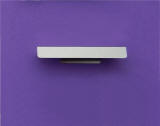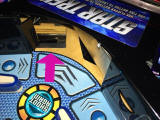 Ok its a pic from a Stern Star Trek but same type and placement :) Installation guide here
Protect your fabulous X-Men pinball now before the battle begins!
Blackbird scoop, carbon fiber wide mag ring, outhole drain, 2pc shooter ejects and Rail Guard™ $68
Scoop protector alone $28

Click HERE to email for order info! (will open your system default email client)
Shipping cost not included. Shipped first class via USPS or GlobalPost
California residents must add sales tax