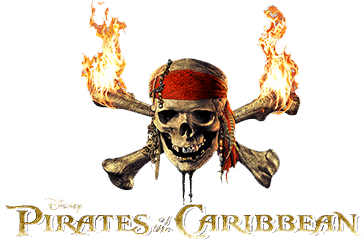 A Jersey Jack Pinball Production
Cliffy's™ playfield protectors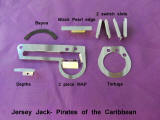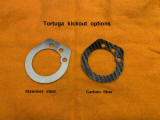 Cliffy's™ POTC protector set with two choices for the Tortuga kickout
MAP scoop and target bank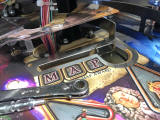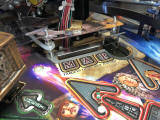 Vic Ireland shows us the 2 piece MAP protector installed
Greg Thorpe did a nice pictorial on Pinside HERE and a video by The Pinball Mod Co shows how to remove the Black Pear HERE
Tortuga kickout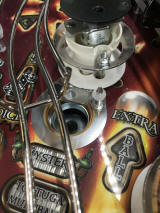 A bit tricky to install but, hey, you only have to do it once! Tony Dembeck made us a guide HERE
The Depths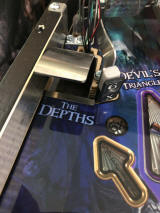 Protects the front edge of the scoop
Black Pearl edge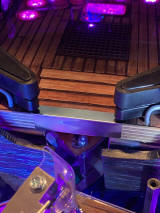 Nicely protects the bare wooden edge!
Bayou scoop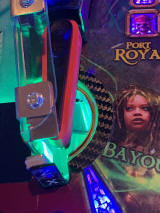 Carbon fiber protects the vulnerable edge here
Shooter eject

Every game starts right here. Bill Woodcock protected it on his game!
Ramp drops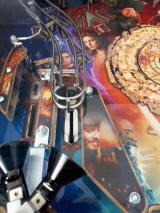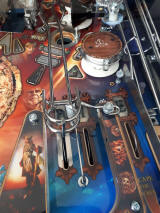 2 switch slot protectors for the inlane ramp drops finishes it all off!
Avast ye landlubbers! Protect pirates? Aye, matey! Find your treasure below!
The full 8 piece protector set includes The Depths, 2pc MAP, Tortuga (stainless or CF), Black Pearl edge, Bayou CF scoop
Shooter eject and 2 switch slots for $115!
Click HERE to email for order info (will open your system default email program)
Shipping cost not included in prices. Shipped first class via USPS. If Priority Mail desired please specify at time of order
California residents must add sales tax