Cliffy's™ Protectors For American Pinball, Inc™ Oktoberfest!
Oktoberfest is Germany's largest and best known volksfest. American Pinball brings the raucous fun home in a pinball machine! Tap your keg, grab some würstl and brezen and hoist your stein to Oktoberfest!

Full set of Cliffy's™ protectors for your Oktoberfest!

Lets see the scoop protector installed on Ryan's game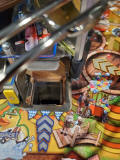 Nice! Take care not to overtighten posts to avoid warping. If there are divots under the posts from factory overtightening you may need to use a washer under the post to spread the pressure beyond the divot
Here we see the VUK protected with Cliffy's™ carbon fiber ring.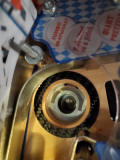 No more chipping around the edges!
The carbon fiber magnet rings installed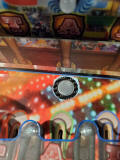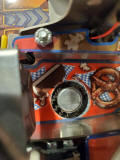 For the smoothest transition raise the magnet poles flush with the rings, barely a half a turn should do it.
Switch slot protectors for the ramp drops at the inlanes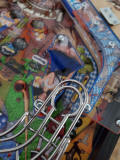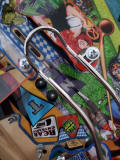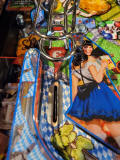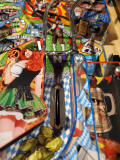 We see the ball will drop over the switch slots- Lets fix that!
Shooter ejects, left and right, installed and finally the Rail Guard™ as well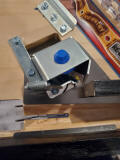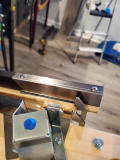 The shooter lane fully armored!
The outhole (drain) installed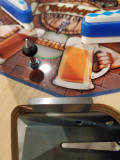 Simply lower ball trough, snap protector in place, retighten trough- done!
Can't say thanks enough to Ryan Purmann for the tireless work helping to get these made!
Don't grab your beer stein until you've grabbed a set of Cliffy's™ Oktoberfest protectors!

Click HERE to email me for order info. (will open your default email client)

Only $110 gets you the full protection kit designed to protect your biergarten!
Scoop protector alone, $25
Shipping cost not included. Shipped first class via USPS. If Priority Mail desired please request at time of order. I always combine shipping to save you money!
California residents must add sales tax